Once you have downloaded the Craze-Stencil-Bigcommerce package from our website, please check the following method for installation:
INSTALLATION METHOD
Unzip the download package using Winzip or equivalent.

You will see another zip archive file inside called craze.stencil.zip
Now inside your Bigcocmmerce admin area, go to Storefront > My Themes and there you will see the "Upload Theme" button.

Click Upload theme select the craze.stencil.zip file for the upload, once upload and processing of the theme files are completed, you can see the Craze Stencil theme thumbnail under "My themes". Please click "…" then select "Apply" to activate the theme.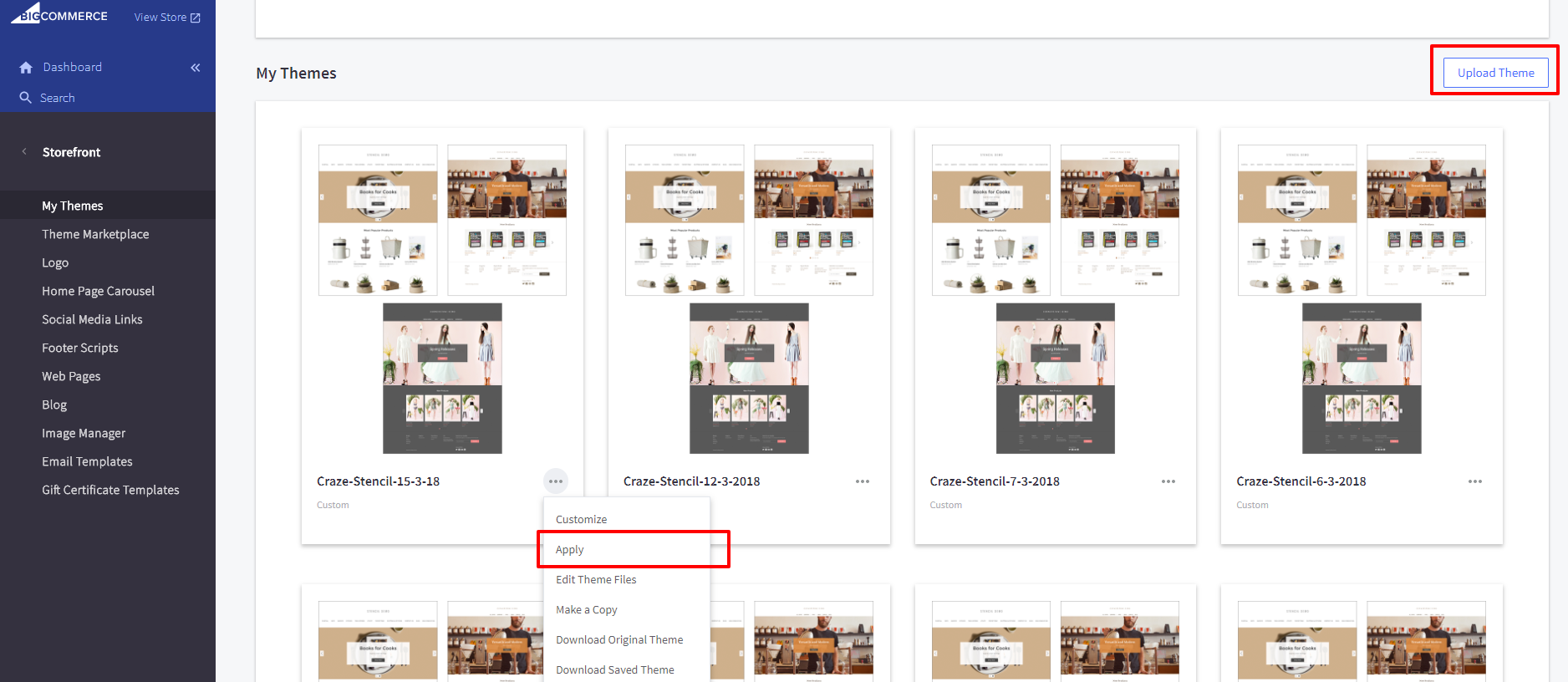 INSTALLATION VIDEO
Here is a link to a video showing the installation of the theme and the importing of demo content: INSTALLATION VIDEO
CONGRATULATIONS YOU HAVE NOW SUCCESSFULLY INSTALLED THE CRAZE STENCIL THEME
THEME INSTALLATION ERRORS
Do not upload the downloaded package directly to your Bigcommerce theme upload, because this will lead to errors. Make sure to Unzip this package and inside you will find the theme zip archive: craze.stencil.zip. This is what you will need to upload to your Bigcommerce Theme installation.
IF YOU UPLOAD / INSTALL THE CRAZE-STENCIL THEME AND YOU GET ONE OF THE FOLLOWING ERRORS, THEN YOU HAVE FORGOTTEN TO UNZIP THE DOWNLOAD PACKAGE.
This theme is invalid

This theme is missing a style.css