SELECT A STYLE VARIATION
Craze-Stencil comes packaged with three style variations that curate the fonts, colors, and general style of your store. Check out our store demos to see the Light variations. You can use Theme Editor to select and customize the included variations.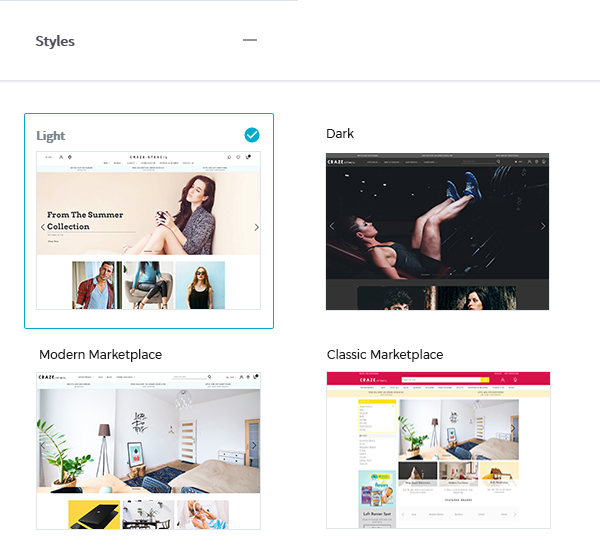 Select your desired style variation under your Theme Editor's Styles section.
HISTORY
In the History section, you can find earlier versions of your theme. A new version is automatically created every time you save or apply an update. This makes it possible to restore an earlier version. For example, you might make a version of your store with different colors based on the season. Click on a version to display it in the Preview Panel. Click
APPLY TO STORE
to have it live on your storefront.
To restore a theme to its original version (before any customizations) click
VIEW ORIGINAL THEME SETTINGS
at the bottom of the Stylization Panel.